Freddy Honeycutt (Substance Abuse Counselor)
Freddy Honeycutt is a Licensed Professional Counselor and a Certified Rehabilitation Counselor.
Freddy provides mental health counseling to adolescents, adults, couples, groups, and families.
I understand that no two people are the same and that every individual is to be respected as unique with very different feelings, actions, thoughts, experiences, and history. My holistic approach to treatment is tailored to you, an individual. I utilize various theoretical approaches including: person-centered, humanistic, existential, Adlerian, brief psychodynamic, and Rational Emotive Behavioral Therapy (REBT).
I am waiting to begin where you are and start on any of these: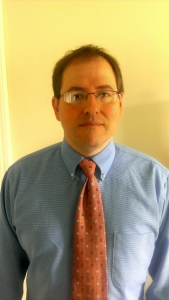 Personal growth / development
Anxiety
Depression
Adjustment or re-adjustment
Couple / parent concerns
Anger management
Interpersonal / social skills
Disability (including psychiatric / invisible disabilities)
Men's issues
Veterans
Acute stress, trauma, post trauma (PTSD)
Guilt / shame
Bereavement / complex grief
And more……
Education: I earned my Master's degree in Counseling from the University of Arkansas in Little Rock. I recently moved from Arkansas to Georgia to be closer to family. I am excited to be joining a team with a holistic approach to health and wellness.
Experience: I have over a decade of counseling experiences and a record of encouraging people to do the hard work needed to reach successful outcomes.
The first and hardest step is to call and schedule an appointment, we are here for you.
 Call for an appointment today!