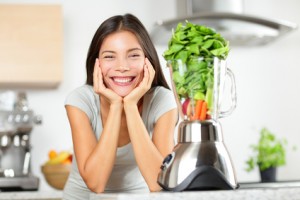 Getting help with your diet can make a big change, not only in the numbers on your doctor's chart, but in empowering you to feel your best, both physically and mentally. Our dietitian is here to help guide you with all of your dietary and nutritional needs.
Nutrition makes all the difference
Learning about what we eat impacts our physical and mental health and is an important step on the ladder to a healthier life. We provide nutrition services to help you feel stronger, get healthier, lose weight or stabilize your weight, and more.
Practical help
Our registered dietitian, Katie Potts, is focused on practical ways to help you become healthier. For example, Katie can help create shopping lists that includes your favorite healthy foods. Contact us today to arrange an in-home nutrition consultation.
Her passion in the health and fitness world, is weight loss and preventive care to help you feel and perform at your very best. She has experience in all areas of nutrition including developing dietary meal plans for children and adults suffering from:
ADHD
Depression (areas connected to obesity)
Eating Disorders (binge, anorexia and bulimia)
Diabetes
Celiac Disease
Food Allergies
High Blood Pressure
And much more!
Get started
Call now and let Katie help you make lifestyle changes for a healthier you.
Nutrition services are only offered at our Peachtree Corners (Norcross) area. Call for an appointment now!