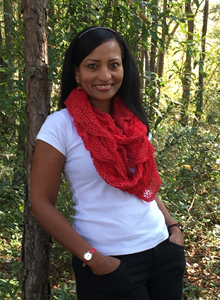 If you want to more success and satisfaction in your personal life, or lead your company to greater success, Karen can help. She provides compliance coaching and executive life coaching for businesses and individuals. Karen is an experienced coach, with extensive experience running a company.
Karen is a co-founder of the Absolute Wellness Behavioral and Nutritional Health Center.
Life coaching to help you grow and achieve
In coaching with Karen you will be forward looking and forward moving. Karen will help you achieve specific personal goals that you determine are important to you.
Life coaching draws upon a variety of tools and techniques from other disciplines. Unlike therapy which seeks to help you heal, coaching is completely future focused. In coaching we have one goal: make your life better in the areas where you most want to improve and achieve.
Coaching for business
Karen will help you in:
Transforming your organization from failure to success
Improving company employee compatibility
Bridging communication between team members separated by distance
Connecting relationships between managers and employees
Organizing and developing leaders
Ensuring leader competency
Ensuring that state and federal policies, procedures, and standards surpass requirements
And more…
Business experience
Karen has championed several companies over the past 9 years to unsurpassable levels of success.
With her strong knowledge in Compliance requirements, Karen has helped companies ensure that they complied with set government standards and that their quality of operations excelled expectations. She has helped her clients increase bottom lines and secure business longevity.
Karen has helped her clients transcend goal benchmarks by developing systems for document regulation, organized functionality, and customer satisfaction measurement, in addition to improving overall staff morale and consumer confidence.
In 2005, Karen Hoo became the co-owner of Neogate LLC. Through her work team building, developing business relationships, and creating structural organization she spearheaded the company to recognition and developed contracts with organizations such as the NCAA and Turner Broadcasting Systems.
In 2009, Karen become the Chief Operations Officer (COO) of A New Day LLC Counseling Center. In her role as COO, Karen fulfilled her dream of helping people find their place in life, both personally and professionally. Karen established team cohesiveness, assisted in creating and implementing a system to successfully meet state and federal criteria and quality of service. She helped the company achieve success with developing leaders, company organization, strategic planning, helping to develop satisfaction evaluations for employees and consumers, and business development, until the company's lucrative sale in 2013.
Education
Kennesaw State University
Loyola University New Orleans