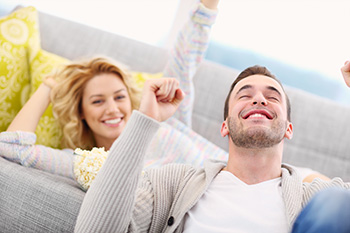 Discontentment is a common feeling. Many are unhappy with the "now," their current state of self and the lifestyle that they are living. The vow to transform into a totally new person — one day. Trials shape perceptions, and if you have recently separated from your spouse, experienced a major social issue such as bullying, lost weight, overcome an eating disorder or took charge of your mental health, you might be asking yourself if it is possible to truly become a new you.
The answer is yes. You can absolutely rewrite the roadmap for your life and be the person who you have always wanted to be. Overcoming your obstacles and learning to cope are tasks that equip adults and adolescents with better lives. Are you ready to change? Here are some tips to help you along your journey to become a new you.
Becoming a New "U"
Get a Support System
Yes, you are strong. You could do this on your own. But having a support system makes conquering your challenges exponentially easier. Meeting and socializing with individuals who are experiencing the same or similar challenges will help your load feel like much less of a burden. It is great to have an accountability system, which your peers can provide. It is also great to reach out to the people who you are close to and talk with them about your struggles. Your friends and family will play a vital role in your new lifestyle, just as they have in the old.
Set Goals
You are not going to transform into a new individual overnight. Some challenges and lifestyle changes, such as weight loss or finding peace after divorce, take a respectable amount of time to accomplish. The end goal is normally crystal clear, but many people get burnt out on the way and give up on their dreams all together. Those who set smaller sub-goals are more likely to achieve the major end results that they desire.
Create small goals for yourself. Lose a small amount of weight at a time, tame your anger in a simple situation or slowly approach those emotions that have entrapped you after divorce. Accomplishing one thing at a time is similar to climbing a ladder, you will reach the top easier by climbing the rungs than by attempting a jump.
Make Peace with the Past
The old you still counts for something. Even after accomplishing your goals, the hardships of the past will forever be present. You will be tempted to overeat. You will have the nights where you wonder what went wrong in your marriage. The difference between then and now is that the new you has the tools to cope with these seemingly common issues. Be aware that you will struggle, it is normal and that you will overcome. This peace will help your everyday battles to be won much easier.
Joining a group whether for individual therapy or family counseling that focuses on talking your unique challenges can be an excellent way to get support and learn to cope. Absolute Wellness Center offers exciting groups through the program "A New U." For more information, speak with a representative today.