Alpharetta Weight Loss Management
Alpharetta, Georgia is home to the Big Creek Greenway, an 8 mile concrete trail that runs parallel to Northpoint Parkway.  Within this area is a large mulch trail surrounding a beautiful wetlands where wildlife such as blue heron, ducks and deer can be seen in their natural habitat.  This Big Creek Greenway is about being outdoors and connecting with nature to maintain a healthy quality of life for Alpharetta residents.  Enjoying the outdoors can be a great way for those living in and around the Alpharetta area to relax from the everyday stressors of the hectic lives we all tend to live.
Absolute Wellness Center can help Alpharetta Residents with more than just the everyday stress of life.  Our Licensed, Certified Counselors can assist individuals and families with Weight Management, Nutrition, Depression, Marriage, Divorce, Family Relations, Organization, Psychiatric Illnesses and many other life challenges.  Our Staff works closely with you in order to help you set and achieve your goals individually or as a family.  Is your child having trouble adjusting to a new home, school or life?  Absolute Wellness Center can help create a caring environment where your child can feel safe discussing their issues and allow us to help create a treatment plan for your child.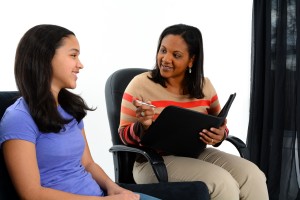 New U is a program we have implemented at Absolute Wellness Center that can be very beneficial to Alpharetta Residents.  We offer group settings to discuss the following topics for adolescents; Social Media, Weight Management & Nutrition, Coping Skills and Bullying.  For Adults, we offer groups for Separation, Divorce, Parenting, Anger Management and Nutrition.  The Group Sessions are Six Weeks long and last 1 hour a week and can very beneficial to those who attend.
Absolute Wellness Center is dedicated to providing the residents of Alpharetta with a caring environment while addressing the "real issues" that can affect the daily life of individuals and families.  Our goal is to help you regain your health and well-being.  Call Absolute Wellness Center today and begin the path to a better way of life.